Oct 14, 2019

A federal appeals court has ruled President Trump must comply with a House committee's subpoena for eight years of his financial records. Friday's ruling affirms an earlier ruling by a lower court. Last week, President Trump said he will not cooperate with the congressional impeachment inquiry, including refusing to turn over documents about his financial records.
Oct 14, 2019
President Trump is again facing allegations he is personally inciting political violence and violence against journalists, after news surfaced about the broadcast of a video in which a fake President Trump shoots, stabs and brutally assaults journalists and political opponents. The New York Times reports the video was broadcast at a Miami conference for Trump supporters last week. In the video, the fake Trump shoots a number of people whose faces have been replaced by the logos of news media organizations. He also physically assaults California Democratic Representative Maxine Waters, hits former President Barack Obama in the back and lights Democratic presidential candidate Bernie Sanders's head on fire.
Fox News' Shepard Smith Has Quit Network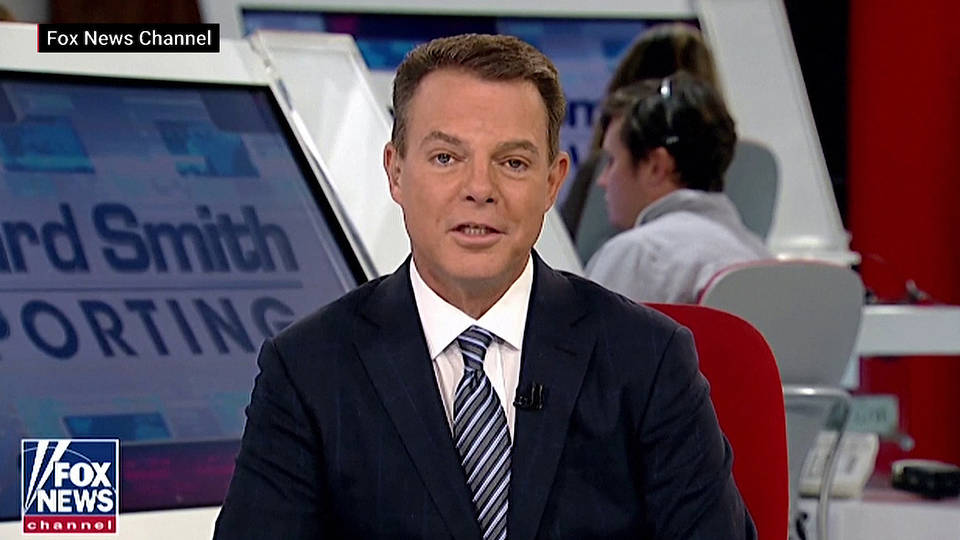 Image Credit: Fox News Channel
In media news, Fox News veteran chief news anchor Shepard Smith has quit. Smith was one of the few prominent Fox News voices to express skepticism about President Trump, at times criticizing the president for his repeated lies and his xenophobia. To the shock of many, Smith announced his departure from the network at the end of his Friday newscast.