https://www.bbc.co.uk/programmes/w3csz51r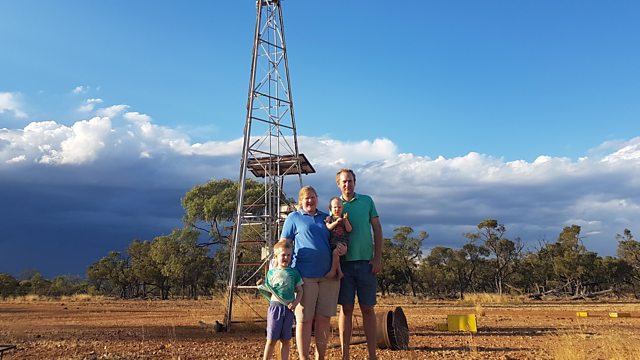 Listen now
Ground Shift: Digital technology and rural communities
The CompassGround Shift: The Farming Revolution
Episode 2 of 4
Anna Jones looks at how digital and mobile phone technology is changing farming and boosting prosperity in rural communities around the world.
Anna goes on a road trip through Ghana with young entrepreneur Peter Awin, transporting animal vaccines from the capital Accra to the remote northern region. Peter has developed a mobile app called Cowtribe, which connects some of West Africa's poorest smallholder farmers with vital animal health and veterinary services. For the first time ever they can prevent their animals from getting sick – and all because of a mobile phone.
In north-west Queensland, Anna hears how one farmer is bringing super-fast internet speeds to some of the most isolated communities in the world. With Australian families leaving the outback due to poor connectivity, William Harrington's Wi-Sky internet is helping to keep bush communities alive.
But who owns all this data? As Millennials' pull agriculture into the 21st Century, are farmers ready for the changes that come with it?
(Photo: Internet tower in rural Australia)